CARERO HEART
Ever since its foundation, our company has been guided by its philosophy of taking responsibility towards our customers and employees. We are also aware of the importance of responsibility towards society.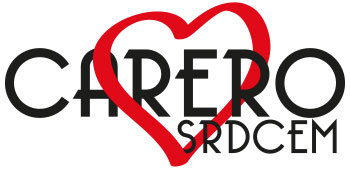 CARERO SRDCEM is a support programme for selected projects, especially charitable or artistic ones, throughout the country. The total amount of annual financial support is up to CZK 100,000.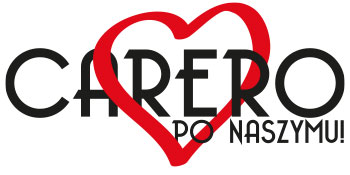 CARERO PO NASZYMU is a programme supporting charitable, artistic, development, and other projects from Jablunkov. The total amount of annual financial support is up to CZK 50,000.
The supported projects include:
Financial assistance to help buy a car for Eriček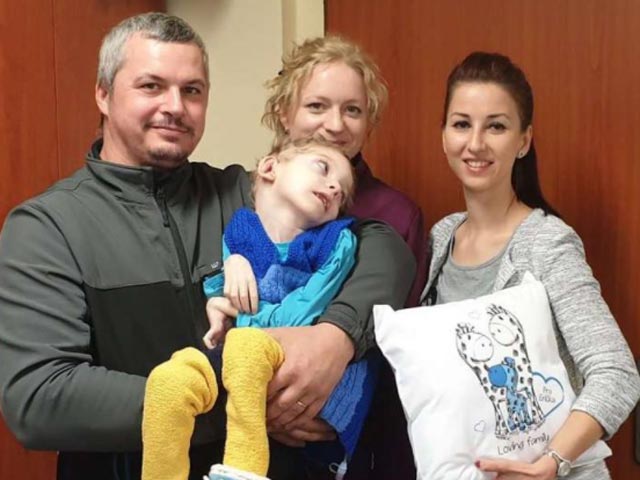 Eriček was born after a very complicated delivery where he had to fight hard for his life. Eriček is now 11 years old and he has unfortunately been diagnosed with cerebral palsy, epilepsy, microcephaly, profound mental retardation, and an eating disorder.
The family urgently needed to buy a suitable car for Eriček in order for him to attend his regular rehabilitation sessions. The parents, therefore, turned to Konto BARIÉRY, which set up an account for them. We decided to financially support the purchase of a car by donating CZK 20,000.
If Eriček's story spoke to you and you would like to contribute, please contact us at marketing@carero.cz and we will connect you directly with Eriček's parents.
Protective equipment for the city of Jablunkov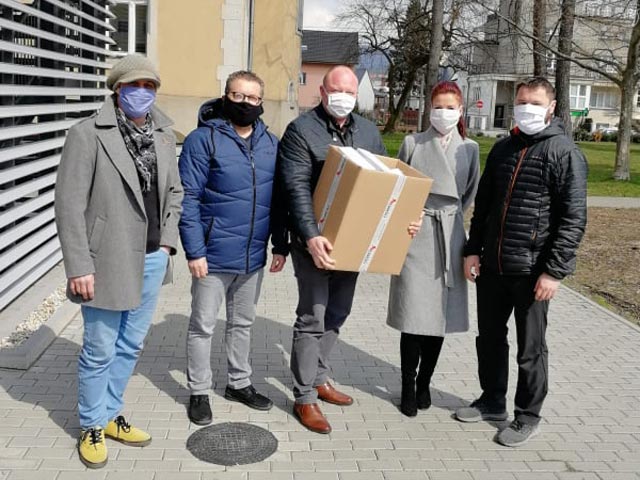 Jablunkov is the easternmost city in the Czech Republic. Carero has its headquarters in Jablunkov and is thus very closely linked to this region.
Together with the agricultural company Netis, a.s. and the monastery church, we donated disinfectant gels and respirators to the city of Jablunkov to help protect its citizens against the COVID-19 virus and keep the town running safely at a time when there was a lack of these supplies.
Respirators for the mobile hospice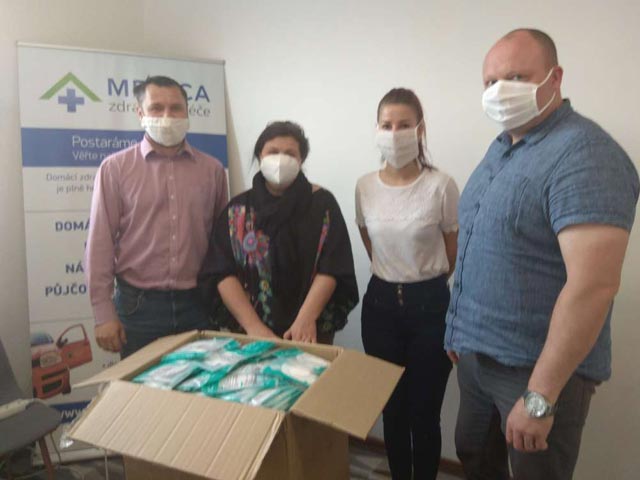 MEDICA zdravotní péče, s.r.o. was established in 2007 as a non-state health care facility providing home health care to clients in and around Třinec.
We donated disinfectant gels and respirators to MEDICA to help protect the medical staff and the elderly under their care.
Album Szufloda by BLAF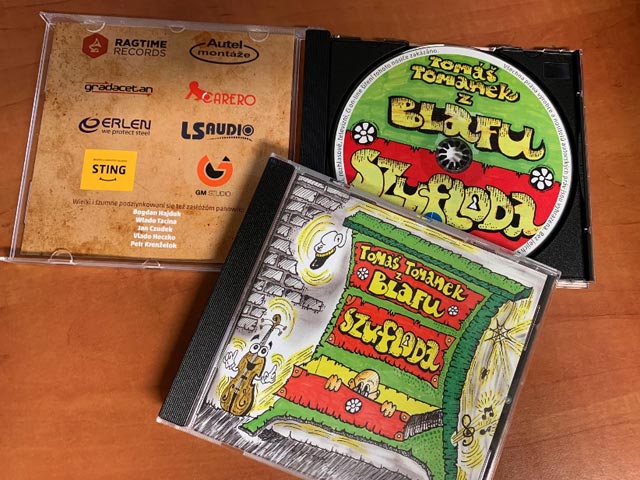 BLAF is the only band in the world singing country music in the Silesian dialect. It is especially popular and widespread in the region spanning from Mosty u Jablunkova to Ostrava, where listeners understand this dialect. Thanks to the internet and local people scattered around the globe, their music is now popular not only in the Czech Republic but also in Russia, America, and Australia.
We contributed financially to help them record their latest album Szufloda.
Prizes for the winners of the Polanský běh run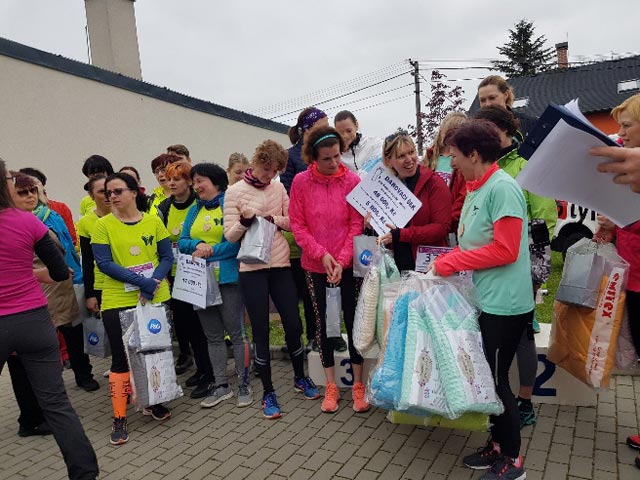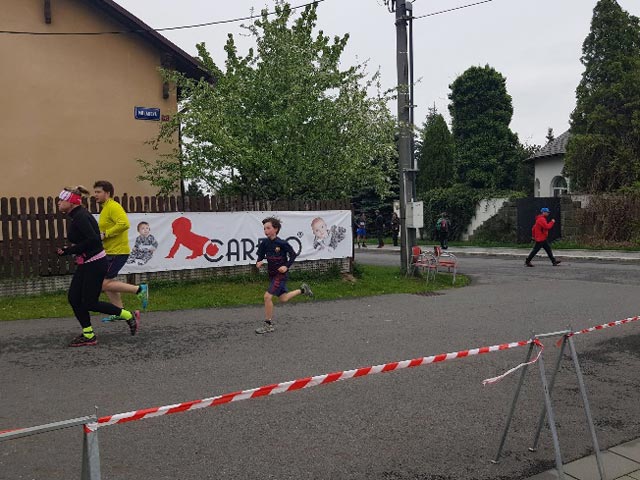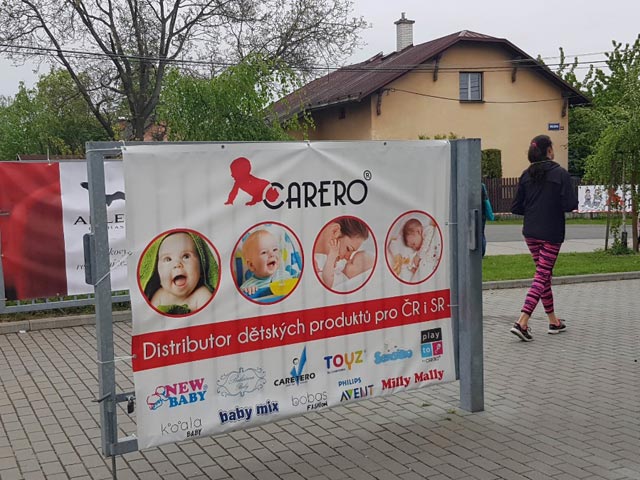 The Polanský běh run is a charity event, the proceeds of which are intended to support the Department of Neonatology at the University Hospital Ostrava and the Neonatal Department of ICU2 of the Ostrava City Hospital.
In 2019 and 2020, we donated material prizes for the winners and participants of the run.
Material assistance for children in Ukraine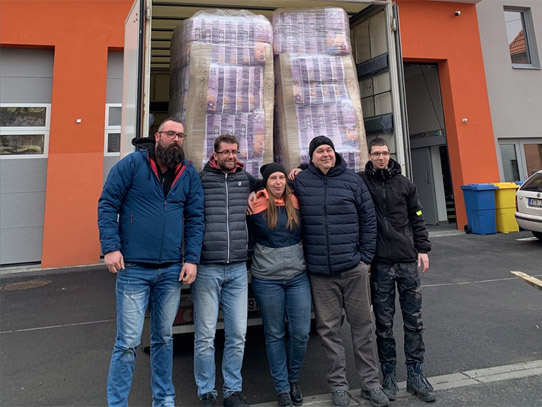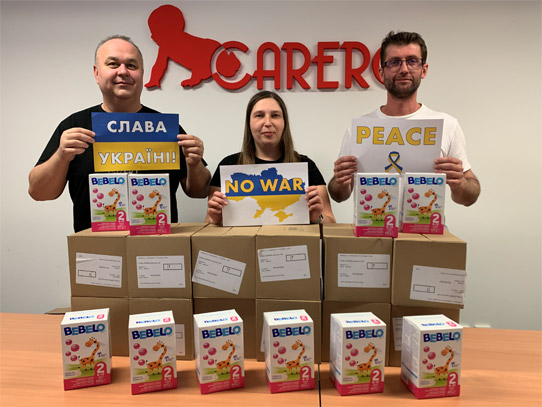 We have teamed up with the Charita Jablunkov charity. Like so many other organisations, it is helping to raise financial support and provide humanitarian assistance to those in need in the midst of this difficult period when Ukraine is being attacked by Russia.
We are not indifferent to the fate of children in Ukraine. That is why we have decided to donate 525 packages of disposable New Love diapers which will be transported by Charita directly to the affected areas where they need such material assistance.
The situation in Ukraine has also affected our employees, so they decided to raise funds by themselves and buy baby food for them. A total of CZK 11,450 was raised and 57 boxes of baby food were purchased.
We believe that we can make a difference by joining forces.